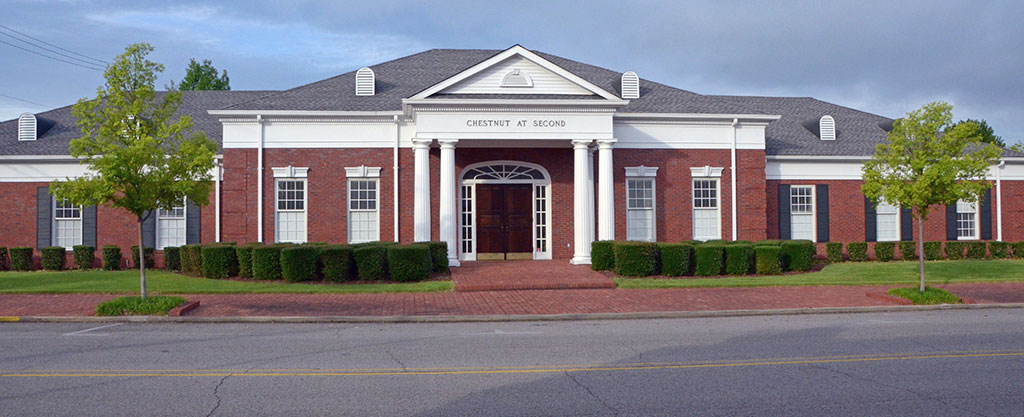 Turnbach, Warren, Rice, Lloyd, Frederick & Smith, P.C. (TWRLFS) offers intelligent, comprehensive, and cost effective legal services to individuals, businesses, government entities, hospitals, and financial institutions throughout Etowah, Calhoun, Marshall, DeKalb, and Cherokee Counties in Alabama. From our office at 200 Chestnut Street in Gadsden, we assist clients with a variety of legal issues including litigation, worker's compensation, business, finance, domestic relations, and real estate transactions.
The firm is comprised of attorneys Jim Turnbach, Howard Warren (1946-2014), Laura Lloyd, Dana Rice, Todd Frederick, and Lance Smith. In addition, TWRLFS has a highly qualified and dedicated professional support staff including Elizabeth Greer, Misty McNew, Erica Steele, Jerri Keel, and Danielle Roden. Many of our lawyers and professional staff grew up in the communities we serve. Those connections provide valuable knowledge and insight into the local jurisdictions, business environments, and real estate markets where we practice.
At TWRLFS, we strive to provide our clients with thoughtful and personalized professional legal services. We recognize that those facing legal difficulties often deal with stress and uncertainty, and we take care to provide emotional support along with our legal expertise. TWRLFS lawyers are committed to protecting our clients' legal interests and resolving their legal matters in an effective manner.
Please contact us by telephone at 256-543-3664 if you need legal assistance in any of our practice areas.